Product Overview
Disrupting the status quo, one certificate at a time
Certificate Hero is a SaaS platform which allows insurance brokers and their clients to efficiently and accurately issue and manage Certificates of Insurance from start to finish. Certificate Hero is a single solution that empowers brokers with improved accuracy and efficiency and insureds with 24/7 certificate management.
Efficiency
Seamless Automation
Contract Analytics
Certificate Hero reviews and annotates contracts and compares insurance requirements with policy data to increase accuracy and limit back-and-forth corrections.
Smart Certificate Templates
Templates in Certificate Hero are data-driven and update automatically when policy coverage changes. Templates are flexible and designed to be a springboard for issuing certificates, not a blocker.
All-In-One Design
Certificate Hero aggregates all certificate tasks, documents, and data on a single platform in order to collect, issue, and manage certificates faster. Processors can work more efficiently without balancing multiple software tools.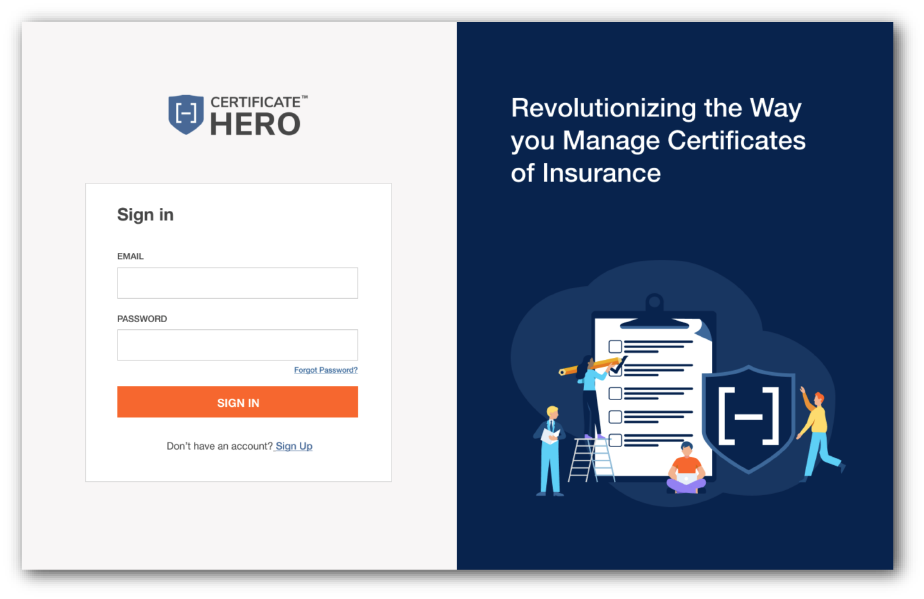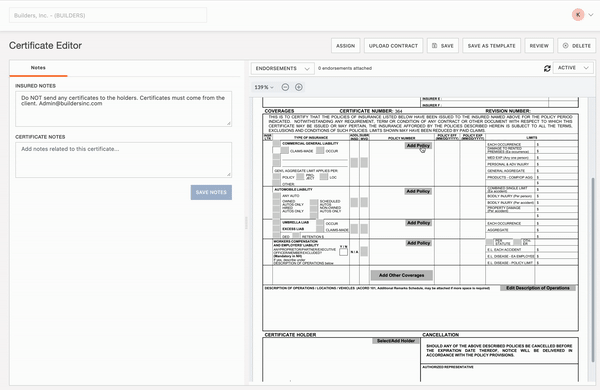 Accuracy
Data-Driven Safeguards
Realtime AMS Connectivity
Certificate Hero supports realtime integrations with leading Agency Management Systems to ensure certificates are created with the most current accurate policy data available.
Form Validation and Controls
Certificate Hero's revolutionary live ACORD® form editor allows processors to build certificates directly in PDF format, and includes validation and controls to ensure coverage values are accurate and appropriate for the specific certificate form and context.
Industry and Agency Best Practices
Administrators can customize Certificate Hero to support and enforce certificate best practices with ease. This feature ensures certificates are issued accurately and consistently without the need for strict supplementary quality control. All certificate actions are logged and available for compliance and audit tracking.
Growth
New Revenue Opportunities
Coverage Deficiency Identification
Certificate Hero identifies coverage to contract deficiencies which provides brokers an opportunity to help their insureds meet contract requirements, either through contract renegotiation or through increasing insurance coverages.
Customer Retention Tool
Certificate Hero's self-service portal for insureds is a key differentiator for brokers. Administrators can customize the insured experience and implement safeguards for efficient and accurate certificate issuance. Insureds can self-issue certificates for those last-minute or off-hours needs.
Powerful Data Analytics
All parts of the certificate lifecycle are tracked within Certificate Hero and all data is made available to brokers through integrations with major data analytics, CRM, and Business Intelligence tools, including Salesforce, Google Data Studio, and PowerBI.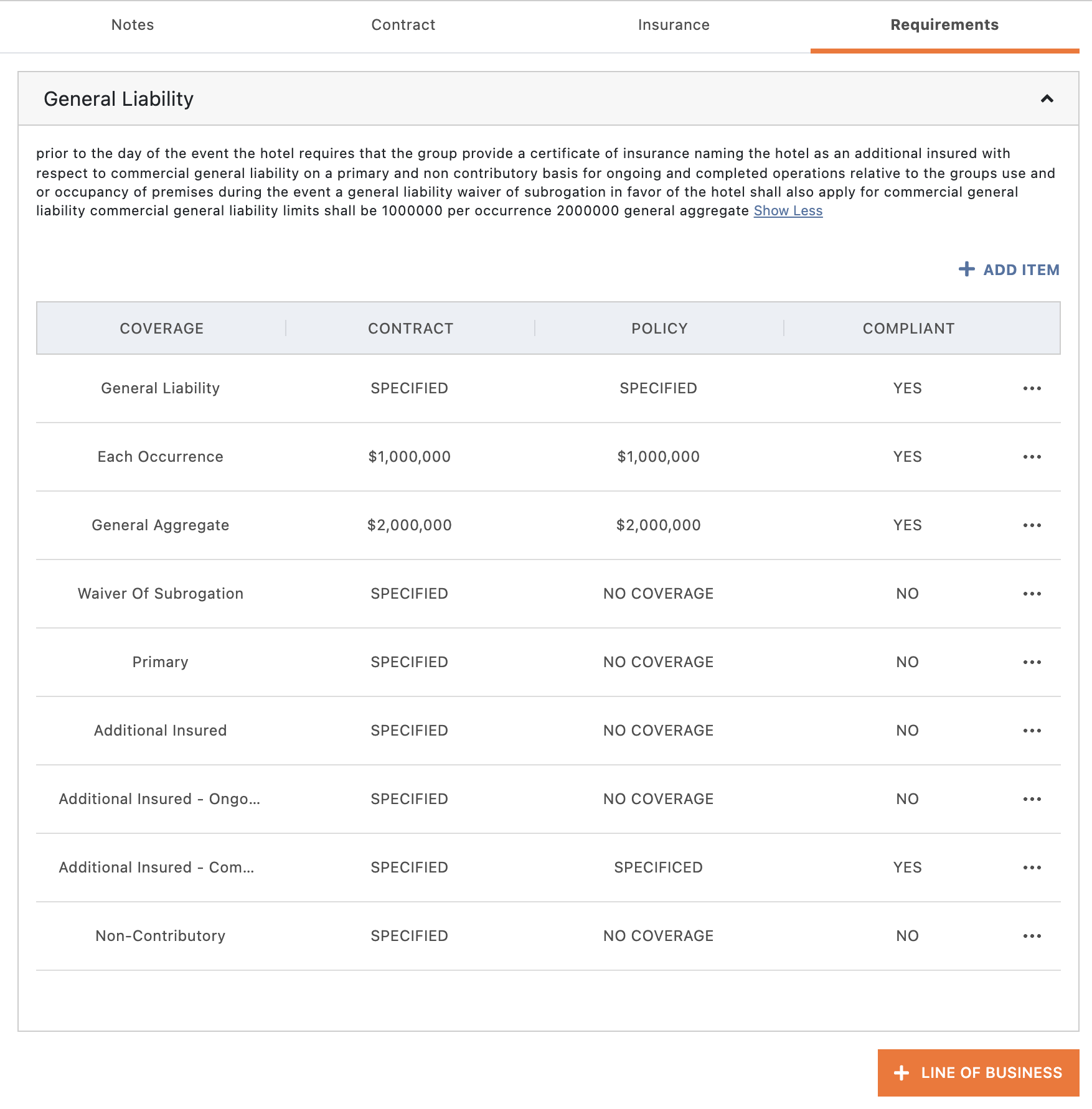 Testimonials
What the experts have to say
"Just showing the contract and certificate side by side is a product."
Customer Service Representative
Regional Broker
"This platform is the ultimate unfair advantage for insurance brokers."
President – Business Insurance
Top 10 Broker